My mission is to bring Heaven on Earth and share my love message with as many people as I can. By working on my inner healing, energetically I heal people simply from my presence. I want to continue to offer healing to the world by showing up to event like fair and salon without people having to pay for my services. I want to be able to share my energy around the world and change the vibration without having to stress on how I will provide for my family.
Your support is important for myself so I can continue to touch the lives of many people I meet through discussions and through free coaching. I do believe everyone should be free of pain and I help bring this in my reality as much as I can.
Any donation helps me cover the costs of participating at big events where people go to find answers. It helps me to create content for my social media in which I offer mindset tips about my life which then inspire people to take action in their own lives.
Your financial support helps me also do my emotional healing as I can hire the other best coaches in the industry to stay at the top of my capacities to be optimal for you all.
I appreciate all kind of support, being financial but also time and connection. If you know podcasts or tv shows looking for guests to share their stories, I would appreciate to be connected. If you have some time to volunteer and help in different areas of my life or business so I can be the best for my clients and for my family, I would also appreciate.
You can donate by following the link provided.
I thank you so much for supporting me in making this world a better place!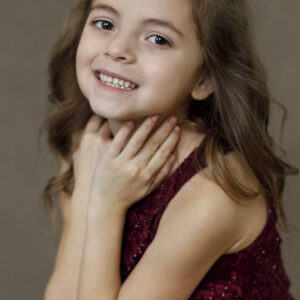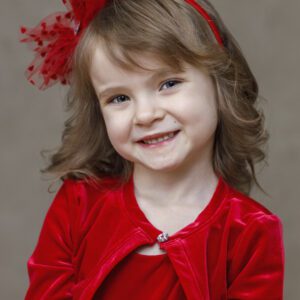 You Can Also Simply Show Your Support If You Are Not ready To Work With Me!
My girls have been chosen to participate in a huge talent show for acting and modelling that happens from July 11-15 2022 in Anaheim, California.
They have done an audition that got them into the NYLA Talent agency, and after their showcase performance in February 2022, they got chosen to participate in this wonderful chance to showcase in front of 100s of agents and talent managers.
The girls have been practicing their monologues, sitcom and commercial texts to showcase at the event, and are getting experience in feeling confident in their body and their voice throughout the weekly classes they've had with with diverse Hollywood signed actors and casting directors.
If you would like to support the girls in their projects or just simply show them love, you can donate at the bottom of the page and I will make sure all money will be going towards that trip! Any amounts are welcomed, from $5 to $1000 or more. Our goal is to get near $20000 to cover the whole trip and some extras while we are there.
For any sponsorship over $100, please read the Sponsor Pack so you can beneficiate from the promotion you can get for your business. In the Sponsor Package, all the informations about the Talent Show are included as well.
Thank you for supporting the girls in the development of their confidence!