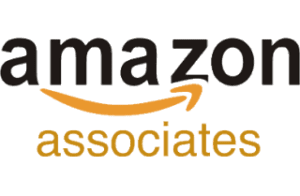 Come shop millions of products that will make your life easier!
Find products that my family and I have used and loved, or products I believe in.
I do post some products I promote here on Tik Tok and Instagram. You are at the right place!
You will automatically earn 1% stock, crypto or cash back when you spend funds from your Cash account. When you set up direct deposit in your Cash account, you can earn 3% interest on your balance. If you have a minimum of $100,000 in net deposits across all of your Wealthsimple accounts, your Cash balance will earn 4% interest.
There are no account, management, or transaction fees associated with the Wealthsimple Cash account.
Invest in companies you believe in for as little as $1. Set recurring investments on any fractional share to automatically buy more of your favourite stocks on a schedule.
Sign up and start trading in just minutes. Instant deposits let you buy crypto right away — no need to wait for funding.
When you invite your friends to Wealthsimple, you'll earn a randomly selected cash reward (a "Bonus") when they sign up and fund either a Stocks & ETFs, Crypto or Managed Investing account (Unless Quebec Resident, that get a fixed $10). Your friend will also earn a randomly selected cash reward.

For the pet owners who love to travel knowing their pets are well taken cared of.
All sitters pass a background check
All sitters provide a detailed profile and personal information
All sitters are approved by our team of sitter specialists
Boarding
Your pets stay overnight in your sitter's home. They'll be treated like part of the family in a comfortable environment.
House Sitting
Your sitter takes care of your pets and your home. Your pets will get all the attention they need without leaving home.
Dog Walking
Your dog gets a walk around your neighborhood. Perfect for busy days and dogs with extra energy to burn.
Doggy Day Care
Your dog spends the day at your sitter's home. Drop them off in the morning and pick up a happy pup in the evening.
Drop-In Visits
Your sitter drops by your home to play with your pets, offer food, and give potty breaks or clean the litter box.
Dog Training through GoodPup
Private, virtual dog training through GoodPup. Train from the comfort of your home through 1-1 video chat.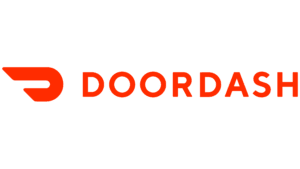 At DoorDash, we celebrate the people behind every order. Our mission is to empower and grow local economies. When consumers get their goods, local merchants get business, and Dashers get paid.
$0 delivery fees and reduced services fee on eligible Restaurant, Grocery, Convenience and other orders that meet the subtotal minimum as shown in the app. Get your favorite drinks, snacks, grocery, and home essentials all in a few taps while continuing to save with DashPass!
Get CA$30 in credits when someone signs up using your referral link and places their first order over CA$20. Your friend also gets CA$45 off (CA$15 off each of their first 3 orders).

How it works:
1.  Pick your plan & join the club. Members enjoy a monthly cooking kit, additional online recipes and games, and a supportive online community.
2. New adventures monthly. Each month brings a new box with 3 step-by-step recipes, a cool kitchen tool, and an activity-filled Foodie Fun magazine.
3. Delicious learning. Stir up memories and watch your child's confidence grow in the kitchen and beyond, as they tackle new challenges monthly.